Loading…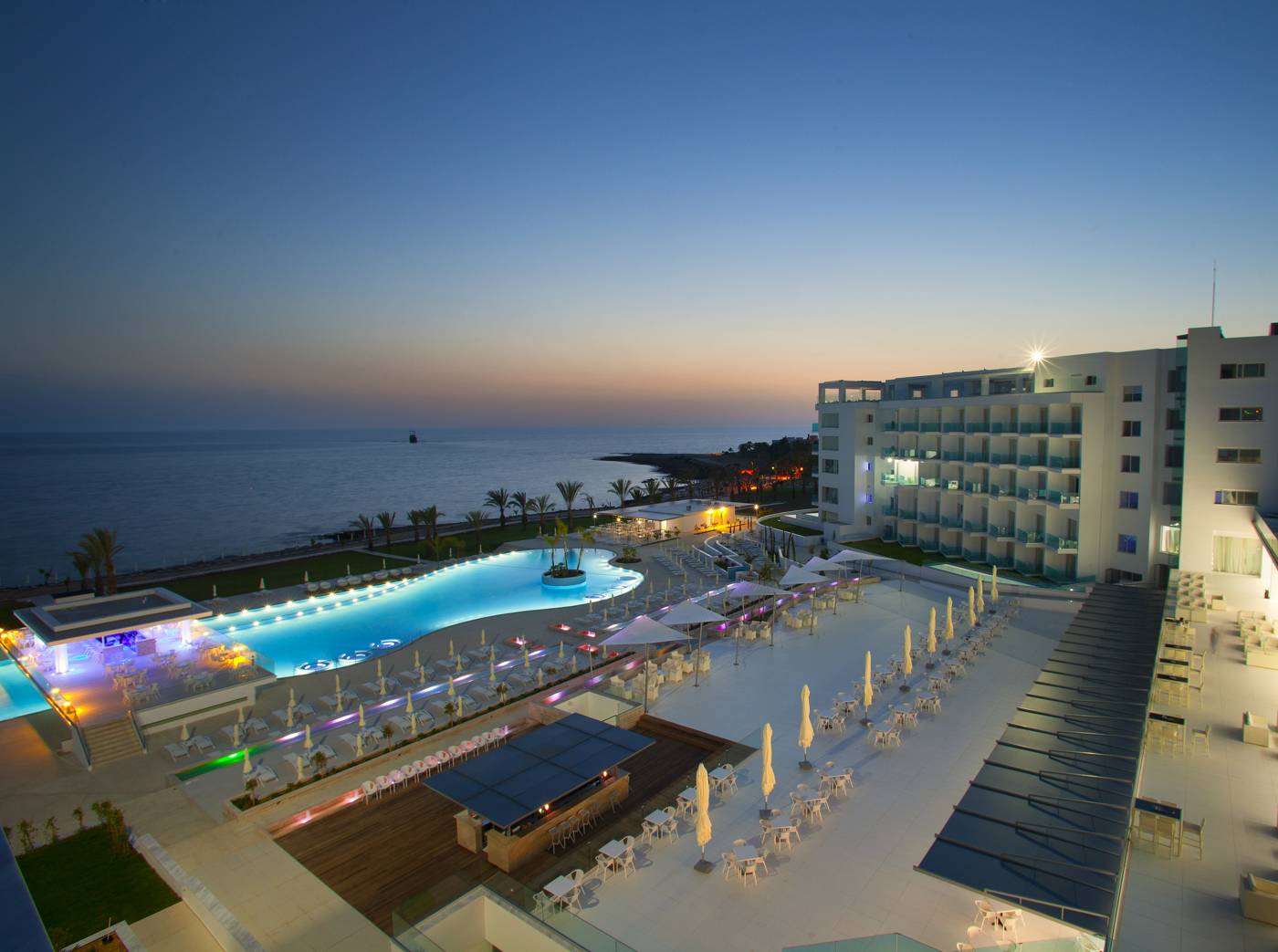 OUR COMPANY
It is a great pleasure to welcome you to the island of Cyprus and the world of Tsokkos Hotels & Resorts. Our group operates in a wide range of businesses as Hotels, Land Developing, Real Estate, Properties, Restaurants and Leisure. The company was founded in 1981 by the present Chairman Mr Andreas Tsokkos and the present Managing Director Mrs Anastasia Tsokkou.
Tsokkos Hotels & Resorts is the largest hotel chain in Cyprus with 28 hotels and hotel apartments. It is a public company listed in the main market of Cyprus Stock Exchange and widely recognised as the leader in the Cyprus hotel sector. The company is a one stop shop and offers the whole hotel product range from five star hotels, four star hotels, three star hotels, waterpark hotels, holiday village and hotel apartments in Protaras, Ayia Napa, Paphos and Sharm el Sheikh. Tsokkos Hotels & Resorts has 37 years of experience, accommodates 200.000 guests, and has a market share of 10%. The company is an industry leader, with a quality portfolio, prime beachfront locations, loyal customers, pioneer projects and strategically invest and renovate its properties.
The group also invested in the industry of Real Estate and Land Developing and delivered many projects since 1981. Our group's construction company developed hotels, tourist apartments, luxury houses and contemporary residential apartments in prime beachfront locations. Currently the company is building a new luxury five star hotel on Nissi Avenue in Ayia Napa with 300 rooms and it is planning the building of another two new luxury five star hotels in Ayia Napa with more than 700 rooms.
The last twelve years the second generation participates in the management, which gave Tsokkos Hotels & Resorts a dynamic and fresh identity.
OUR PURPOSE
To care. To attract and keep quality staff, build exceptional relationships with guests and generate value for shareholders.
OUR MISSION
To create unforgettable holiday experiences for our guests.
OUR CORE VALUES
Reliability, Hospitality, Continuous improvement, Teamwork, Social Responsibility.
FINANCIAL REPORTING
2017
2018